Anni Wikberg

The darkness lies heavy on the Nordic countries when Nordic Literature Week begins. We protect ourselves from the cold autumn wind and rain with umbrellas and light the storm lamp, while we immerse ourselves in books and stories.
- Anni Wikberg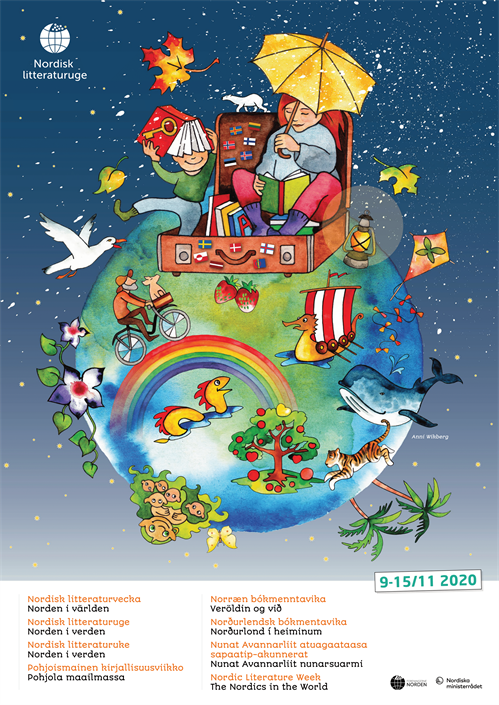 This year's artwork was created by the illustrator Anni Wikberg from Åland. Anni is educated at Svenska konstskolan in Nykarleby, Finland, and has designed stamps, advertising material and children's books.

Anni Wikberg has illustrated, among other things, the fairytale På en trollsländas vingar ("On the Wings of a Dragonfly" in English - unpublished) written by Ann-Christin Waller. The book was nominated for the Nordic Council Children's and Youth Literature Prize 2019.