This year's work of art
This year's artwork is Revebjeller by Nikolai Astrup.
Revebjeller is one of Nikolai Astrup's best-known works and depicts the Jölster landscape in full floral splendour. Foxglowe flowers (revebjeller) were one of Nikolai's favourites. He had the flower planted in his home garden and it can be found in several of his paintings.

Nikolai Johannes Astrup was born on August 30th 1880 in Nordfjord in Norway. As a child, he suffered from severe asthma that would follow him for the rest of his life. Many childhood nights he spent outside in the cold air, which was easier to breathe, and perhaps this is where the seed of his artistry was sown. Nature is central to his art and the Jölster landscape, bathed in the soft light of the summer night, is a motif Nikolai returned to several times during his artistry.

Nikolai was sent to school to study theology and Latin. His notebooks from this time are filled with nature studies: flowers, animals and vast landscapes. With the worst grades in the class, he returned home and when he was nineteen he moved to Kristiania (Oslo) to study art.

The art took him to Paris, Berlin, Copenhagen and Stockholm, but he eventually returned Jölster. His memories from the nature there are preserved in his art. Nikolai Astrup died of pneumonia on January 21, 1928. Today he is considered one of Norway's foremost artists.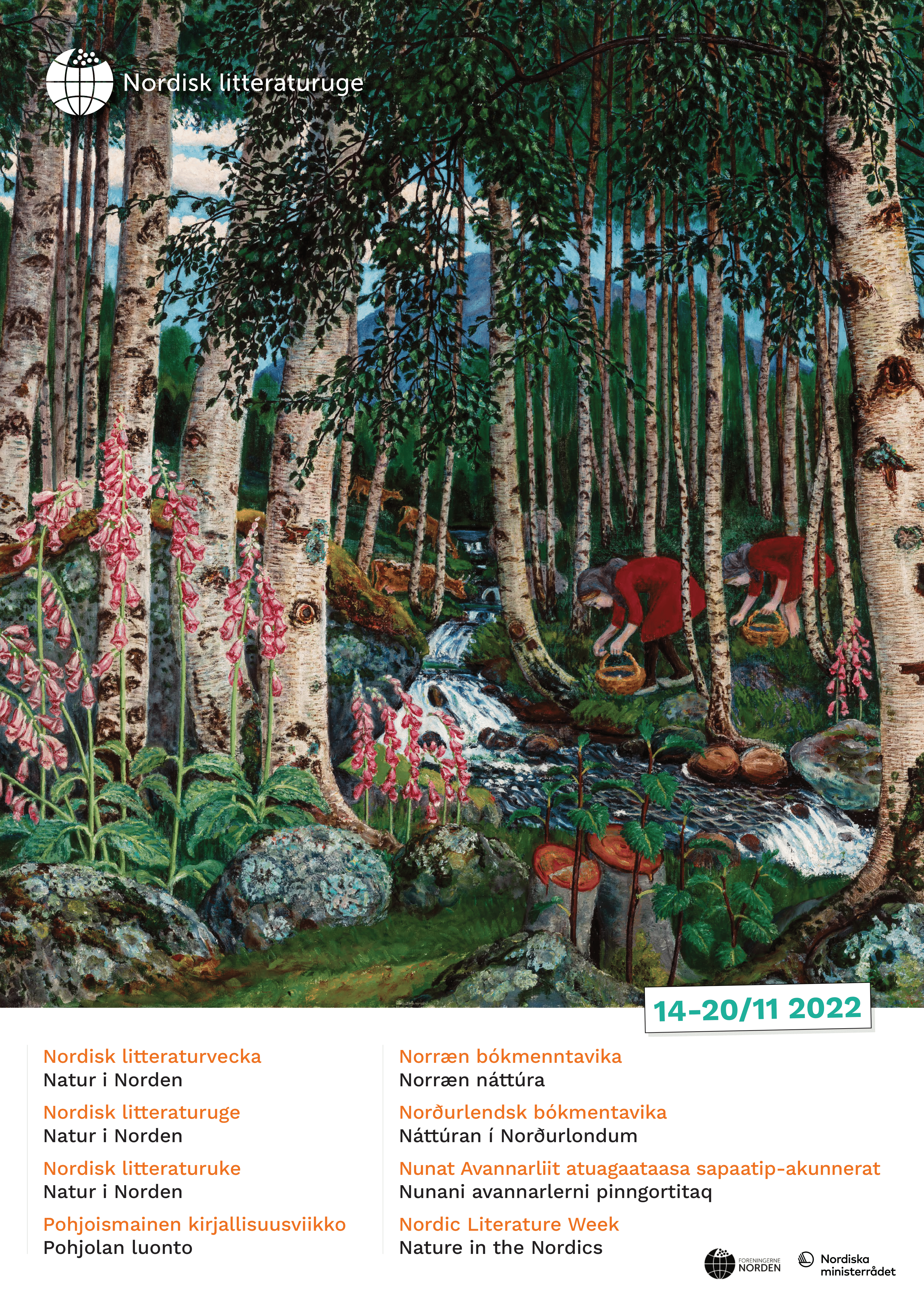 You are more than welcome to use it as inspiration to try to create something yourselves with the same technique. Feel free to use the poster to inform about your morning dawn and / or dusk event. Put the poster on bulletin boards, use it as an illustration for online invitations, newsletters, emails or social media. You can also decorate entrances and the room used for the event with the poster, and use it for other purposes.